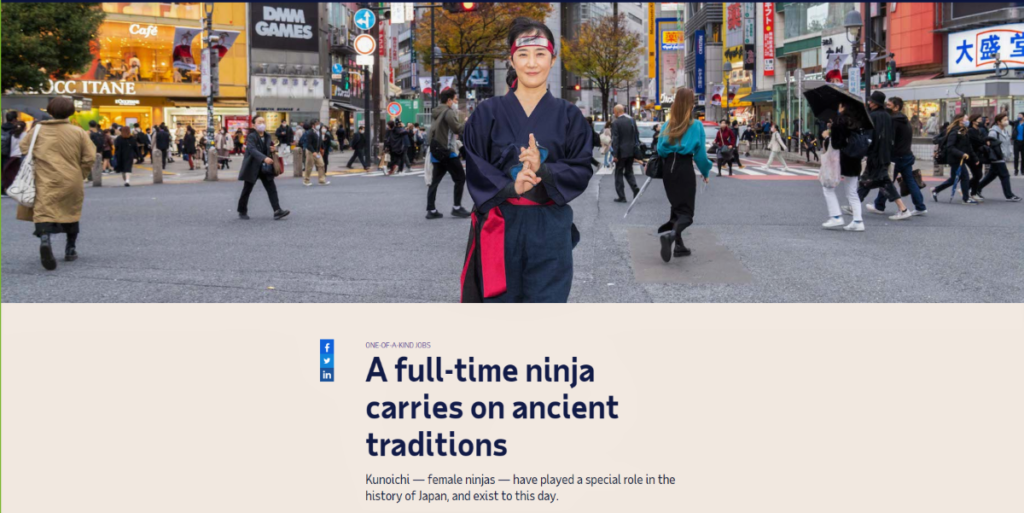 Koshimizu (ninja name: Kuze), who has promoted a ninja-based seminar business, was interviewed by ADP, Inc. of the US and featured in an article about how she works as a female ninja (kunoichi) in the modern world and how she got there. (ADP is the world's largest HR services company, operating in over 140 countries.)
The article was published in a section introducing "one-of-a-kind jobs" in the company's ReThink Quarterly, a publication that tells "human stories" from an HR perspective.
The interview was conducted in front of Shibuya station, with photography and interviews (history of female ninja (kunoichi), their existence and role in the modern world, etc.), resulting in a full-fledged article.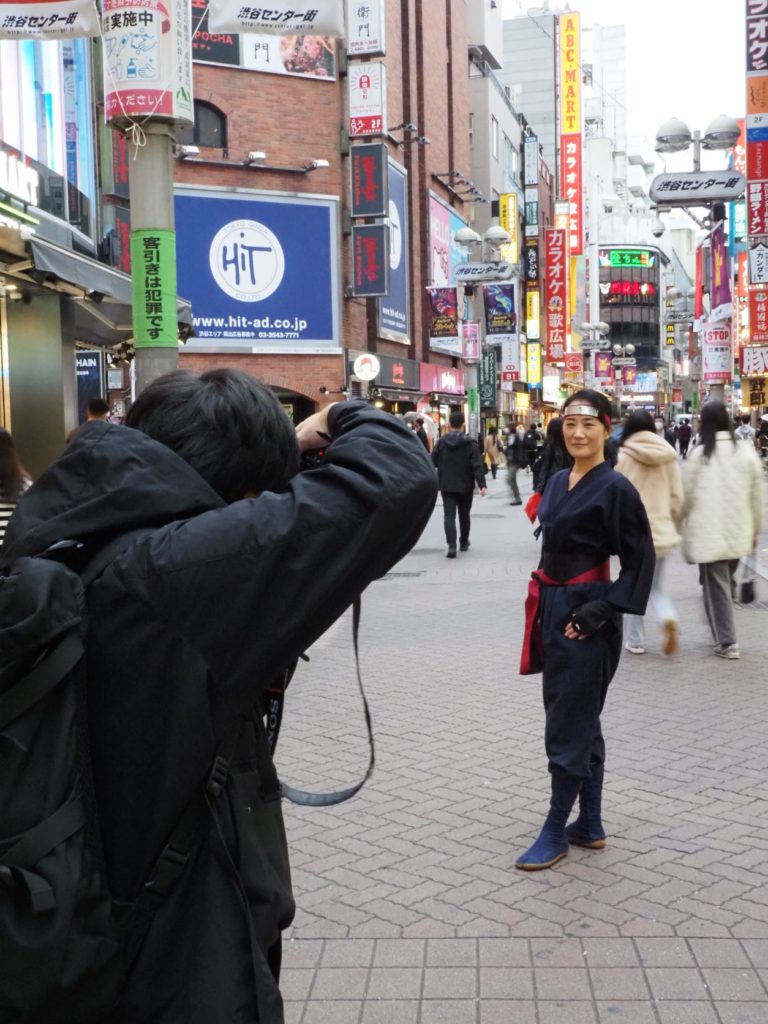 The article mentions the following
The mission of the real ninja, different from that of the fictional ninja, and the role of the kunoichi.
The reality of the ninja who are still "working" today.
The communication and self-management techniques that Koshimizu (Kuze) focuses on, utilizing the wisdom of the ninja.
And that it was not the castle that the ninja snuck into, but the hearts of the people…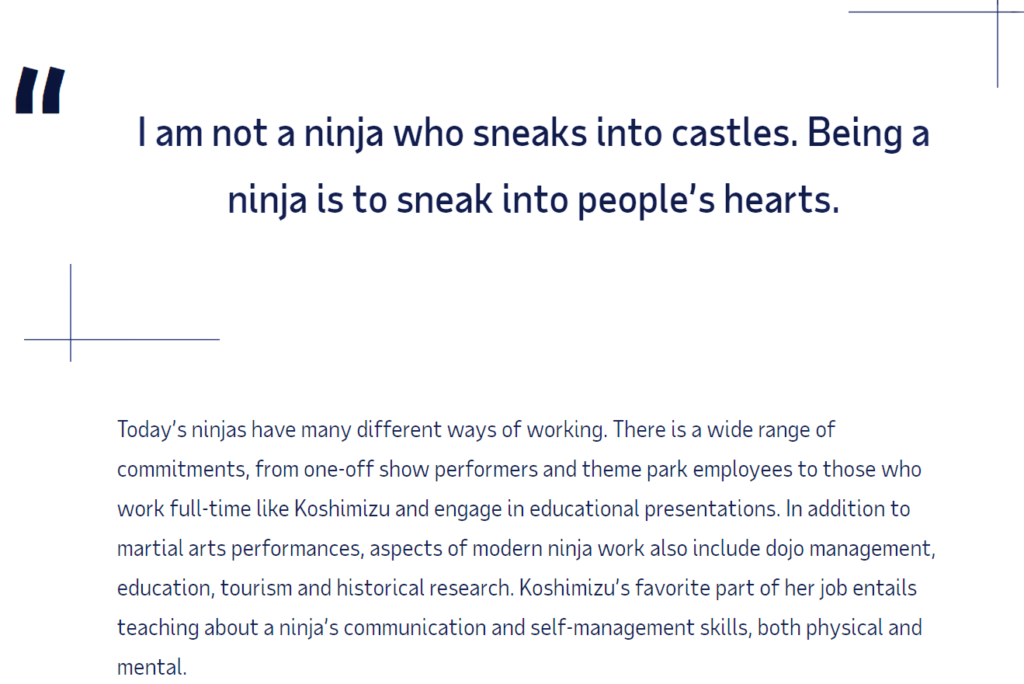 If you are interested, please refer to the original article (in English) below.